WUJ Kampong Clean-Up
Kampong Clean-Up
甘榜清理活动
Pembersihan Kampong
கிராமத்தைச் சுத்தம் செய்தல்
INTRODUCTION
WUJ Kampong Clean-Up is a monthly community outreach initiative by Wan's Ubin Journal started in January 2019 where volunteers and participants can assist our residents by cleaning their houses, courtyards and gardens. They may even get a chance to learn more about Ubin's heritage from our residents as well!
The clean-up project takes place every last Saturday of the month.
Curious as to how a typical WUJ Kampong Clean-Up might be like? Read up on the posts below!
WUJ Kampong Clean-Up takes a break for Jun '19!
"WUJ Kampong Clean-Up Nov '19"(coming soon!)
ABOUT
While it is true that there are quite a number of volunteer groups that are already actively working on cleaning up Pulau Ubin, WUJ Kampong Clean-Up stands out from the others with the simple fact that our initiative is the first of its kind that focuses on helping our Ubin residents and community.
Apart from just being a community involvement project, WUJ Kampong Clean-Up wishes to also promote Pulau Ubin's heritage, culture and traditions by encouraging our participants to strike casual and meaningful conversations with our residents during the clean-up. They may get to know a lot more about the stories and significance of the places that they are cleaning-up, which in turn encourages our participants to carry out the clean-up projects with a renewed sense of purpose, too!
As a descendant of the Pulau Ubin community, I can say sincerely that your involvement in WUJ Kampong Clean-Up brings a lot of joy and happiness to our residents here as it helps them to know that they are remembered, loved and cherished. Your assistance in helping them to maintain the beauty of their kampong means the world to them, and I hope through this initiative you will get to feel the wonders of the true kampong spirit and to bring it along with you, everywhere you go.
JOIN ME FOR THE NEXT KAMPONG CLEAN-UP!
Have a look at our
Facebook Events Page
to find out even more about our clean-ups or skip all that and register yourself for FREE right away!
Simply fill up the
Google Form
below and more information will be disclosed to you closer to your date of choice. That's right, registration is open from now till December 2019, so you could choose more than one if you're on for it!
PARTNER WITH WUJ!
I am very happy and thankful to share with you that Wan's Ubin Journal has also partnered and facilitated clean-ups (even outside the usual dates for WUJ Kampong Clean-Up!) for the following organisations:
National University of Singapore (NUS) Day of Service (Sep 7th, 2019)
Majulah Community Learning Journey Programme (Jul 27th, 2019)
Ngee Ann Polytechnic School of Design and Environment Learning Journey Camp (Apr 21st, 2019)
Boy Scouts of America Cub Scouts Webelos Den 3, Singapore American School (Apr 14th, 2019)
Singapore Heritage Society (Jan 26th, 2019)
Yes, if you're looking to do some community outreach projects, you can also contact me at
wansubinjournal@gmail.com
and I'll be more than happy to help you out, too!
SPECIAL THANKS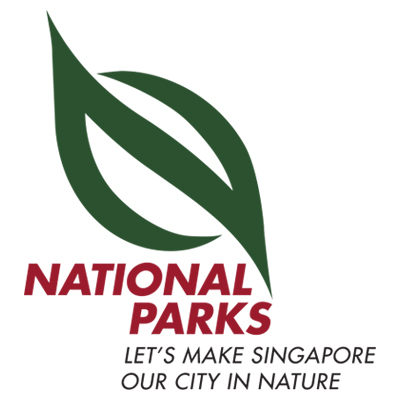 May Pulau Ubin thrive again, with its people in its heart.
--
Like WUJ on Facebook!
https://www.facebook.com/wansubinjournal
Follow WUJ on Instagram!
https://www.instagram.com/wansubinjournal
Follow WUJ on Twitter!
https://www.twitter.com/wansubinjournal
Have any enquiries? Send an email to wansubinjournal@gmail.com